In an attempt at censorship, repressive governments implement actions that shut citizens from either the use of social media or the internet, and the recent internet shutdown in Iran is an example of the exercise of such power. The government of Iran shut down the Internet as part of a heavy-handed state crackdown on weeks of nationwide anti-government protests across the country.
According to IranWire, Iran has been working for years on a project to develop a sanitised, national internet that would work independently from the World Wide Web. The National Information Network project aims at creating an Internet network that can be cut off from the global internet and be controlled by the Iranian government.
Reacting to the recent events in Iran and the restrictions on online communication, WhatsApp has introduced proxy support for all users worldwide, as this would allow users to continue using the messaging platform even if their connection is disrupted or blocked.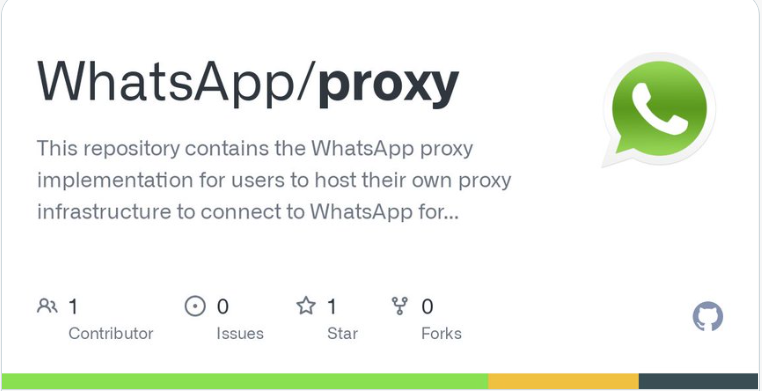 "To help, today we're launching proxy support for WhatsApp users all over the world. What this means is we're putting the power into people's hands to maintain access to WhatsApp if their connection is blocked or disrupted.
"Connecting via proxy maintains the high level of privacy and security that WhatsApp provides. Your personal messages will still be protected by end-to-end encryption — ensuring they stay between you and the person you're communicating with and are not visible to anyone in between, not the proxy servers, WhatsApp, or Meta."
"Our wish for 2023 is that these internet shutdowns never occur. Disruptions like we've seen in Iran for months on end deny people's human rights and cut people off from receiving urgent help. Though in case these shutdowns continue, we hope this solution helps people wherever there is a need for secure and reliable communication."
Commenting on this new development, the head of WhatsApp, Will Cathcart tweeted that "This will enable anyone to connect through servers set up by volunteers and organizations dedicated to helping people communicate freely. So when a connection to WhatsApp is blocked, people have the power to restore access. The world has never been more connected yet there are still internet disruptions that threaten people's access. We hope that making it easier to use a proxy will make it that much harder to violate people's right to communicate privately.
A step-by-step guide has been made available for those interested in helping others connect. Click here for the WhatsApp guide and here for Github WhatsApp proxy guide.