WhatsApp has begun rolling out a new feature that will provide its users with the option to encrypt their chat history backup in iCloud (for iPhone users) and Google Drive (Android users), closing a significant loophole that has been exploited to gain access to private communication. Unlike the default end-to-end encryption, the encryption for cloud backups needs to be enabled manually from the settings page.
WhatsApp already had an end-to-end encrypted messages feature for users on its app, but users have had no means to protect the backup of those chats stored in the cloud.
Hear from Facebook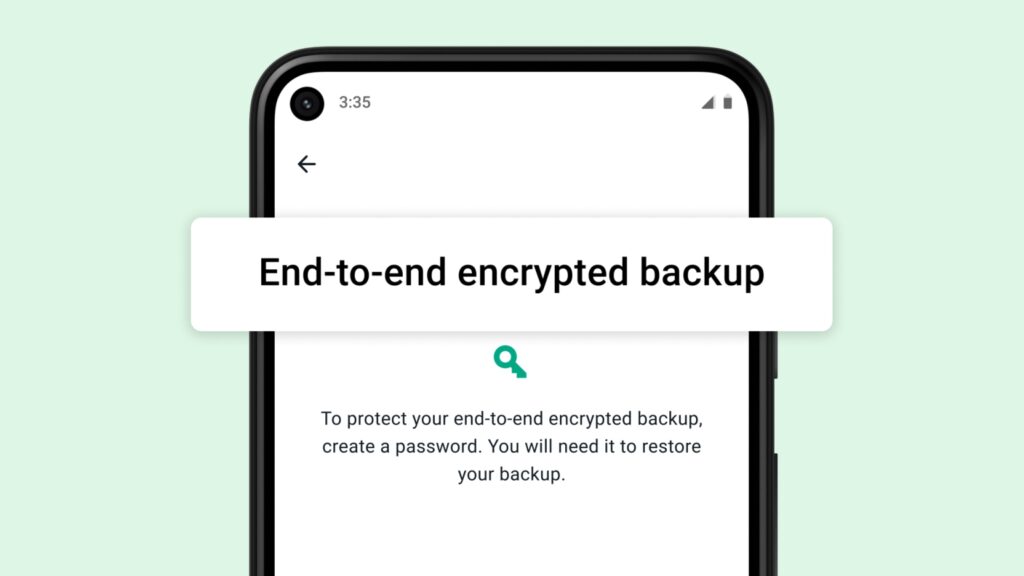 Facebook CEO, Mark Zuckerberg announced the rollout of the end-to-end encryption for cloud backups in a post on his Facebook page, wrote: "End-to-end encrypted backups for WhatsApp starting to roll out today. Proud of the team for continuing to lead on security for your private conversations."
According to a blog post on the Company's page, while end-to-end encrypted messages are stored on devices, many people also want a way to back up their chats in case they lose their phone. Starting today, we are making available an extra, optional layer of security to protect backups stored on Google Drive or iCloud with end-to-end encryption.
WhatsApp is currently the only global messaging service providing this level of security for their users' messages, media, voice messages, video calls, and chat backups.
The end-to-end encrypted backup can be secured with either a password of your choice or a 64-digit encryption key that only you know. Neither WhatsApp nor your backup service provider will be able to read your backups or access the key required to unlock it.
The Company stated that "with more than 2 billion users, we are excited to give people more choices to protect their privacy. We will be rolling this feature out slowly to those with the latest version of WhatsApp. More information about how you can protect your chat backups with end-to-end encryption on iOS and Android can be found here, and more information about how we built it can be found here."
WhatsApp is a pacesetter in this regard, and it is expected that others will follow suit.